If someone excitedly says, "Hey, you want to see this cool knife I got?" The expectation is that you'll see something the flips out, the blade carved to show the shape of Batman's symbol, with enticing colors and the latest in knife fashion. 
A camp kitchen needs knives just as much as a home kitchen. A butcher knife is dangerous when you try to use it like a chef's knife, and is much too sharp to safely use as a paring knife. Similarly, pocket knives may be equipped with difficult-to-use can openers and a small blade, but it is better suited for cutting rope than potatoes. 
In today's modern world of camping, hiking, hunting, climbing, and a host of other outdoor activities that involve knives, food has become a quick convenience. We often miss half of the experience of being outdoors, because instead of sharing simple, homemade meals, we eat instant food. 
Bringing Knives to the Great Outdoors
Nobody expects you to serve a five-course meal on the hiking trail, but man cannot live on trail mix alone. When planning a camp menu, think about which ingredients are easy to transport, and which are likely to be messy. A handy tip is to measure out any recipes (pancakes, perhaps), and put ingredients in zip-close bags. 
What kind of knives should you bring? If hunting or fishing, the first thing you'll need is a butcher knife. It is ideal to bring a cleaver for removing heads or chopping large bones. You'll also want a thin, long blade for removing or cutting around smaller bones. For a camp kitchen, don't forget a cutting board! A chef knife and paring knife, and possibly a serrated knife if needed, will do the trick. 
Here's how to keep your knives safe: wrap each knife up in a dish towel, and secure it in place with two rubber bands. This makeshift "sheath" will keep the blades from being damaged on the way.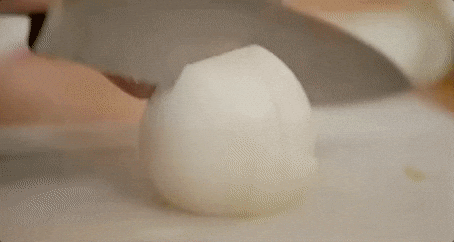 Bringing Knives Home
As for knife enthusiasts, we'd like to invite you to try out a kitchen knife, and see if your love for knives can find a home in your kitchen. Last month, Knife News interviewed Liong Mah, a designer of pocket knives, about the lack of interest in kitchen knives from knife enthusiasts. He said, "If you appreciate pocket knives, you should take the time to check out some really good kitchen cutlery."
Kitchen knives are an excellent way to practice your knife work, as most pocket knives don't get used much. If you're ready to make the jump from folders to chef knives, Mah recommends a 6-inch chef knife. You can find one here. 
Looking for something fancy and cool-looking that will be easy to transport? Check out our 4-in-1 knife set!