"Good food, good eating, is all about blood and organs, cruelty and decay. It's about sodium-loaded pork fat, stinky triple-cream cheeses, the tender thymus glands and distended livers of young animals. It's about danger—risking the dark, bacterial forces of beef, chicken, cheese, and shellfish…To live life without veal or chicken stock, fish cheeks, sausages, cheese, or organ meats is treasonous." -Anthony Bourdain
In June of this year, food enthusiasts and the merely food-curious all over the world were shocked to learn of the early death of Anthony Bourdain. The no-nonsense look on his face was one that could elicit answers to his candid questions that even the best journalists struggle to get out of their sources. His secret, of course, was to have a fresh meal, lovingly prepared by a Michelin-starred chef, between himself and the person he was interviewing.
Bourdain was a man who truly transcended borders. He mastered the art of approaching many cultures and their cuisines with curiosity. He was eager to share his memories with the rest of us, so we've gone through the top three memories we have of him – as an excellent writer, an achiever who overcame many obstacles, and someone who knew how to travel the world as it had never been traveled before.
In their obituary for the beloved chef, Eater quoted an earlier interview of theirs in which Bourdain said, "A journalist has to have an agenda — who-what-why-where — and I don't want to ask those questions. That's a prison to me. I'm not here to ask you specific questions, I'm here to ask general questions. What's your life like? Tell me a story." Inadvertently, Bourdain was differentiating good journalism from bad journalism.
While researching this article, it was surprising to find how much Bourdain penned himself. One of his early writings was a 1999 article for The New Yorker titled "Don't Eat Before Reading This." It's a great read for foodies like us, and we highly recommend it. With a gritty sense for the dangers and risks involved with food, Bourdain wrote never-before-revealed secrets about the restaurant industry. Interestingly, before this debut into fame as a chef, he was already a published novelist with the books "Bone in the Throat," published in 1995, and "Gone Bamboo" in 1997. Then in 2000, he released a book entitled "Kitchen Confidential," which became a bestseller. It is possible that this book, by bringing this information from the restaurant kitchen to everyday readers, made Bourdain one of the first-ever celebrity chefs.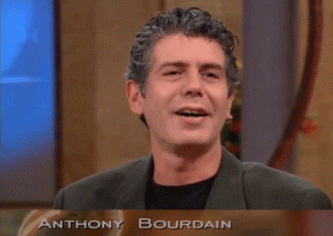 Even as he rose to international fame and TV popularity, he continued writing exclusive pieces for magazines, like WealthSimple, where he confessed to the financial struggles of his earlier life. As The Guardian described in their obituary for Bourdain, "What Bourdain did with the control he had gained was to develop and pioneer an entirely new form of early reality TV that freed him to immerse himself, scriptless, in the experiences he chose and communicate later with brilliant clarity."
It is well-documented that Bourdain was an addict through the 1980s, at which point he used both heroin and cocaine. The New York Times reports that "eventually he grew disenchanted with the addict's life because he hated being at the mercy of others." It was this eagerness for freedom that spurred him to travel the world, seeing food as a symbol of freedom the world over.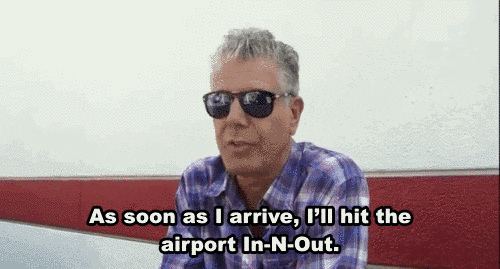 Anthony Bourdain's attention to the overlooked is perhaps best understood while watching his CNN show "Parts Unknown." The New York Times described it this way: "There is seemingly nowhere "Parts" hasn't explored — including Myanmar in the early 2010s, as well as countries and regions like Gaza and the West Bank and Iran, offering local perspectives rarely seen on Western TV." The entire show is excellent, featuring hours of education about food and culture.
There are not enough words to fully describe what Anthony Bourdain did to change the world, but it is clear that the world is a different place, simply because he listened for stories. We hope you've enjoyed sharing these memories with us.