"Wherever he goes, Gordon Ramsay sees knives." -The Guardian
The man is known for yelling obscenities in a British accent, Gordon Ramsay, started as a mere line cook. It's been twenty-three years since he won his first Michelin star for his own restaurant, Aubergine. During this time, he has risen from local fame in the UK to win the attention of the US and gained international infamy. His story is inspired chefs everywhere to pursue excellence and develop a passion for food. 
At Kioro, we wanted to dig through Chef Ramsay's story and pass along some tips he has to share. 
Be Unapologetic About Success
Ramsay's story was featured in the Financial Times in 2017, where he shrugs at his incredible success - Celebrity Net Worth says he makes an annual salary of $60 million - he says he gets 
"a little bit upset when people want to scrutinize how much I've earned". He goes on to tell FT, "Money has made life easier. But it doesn't make me want to run out and buy something because I have that money. I'm very disciplined like that. I'm realistic, it's tough out there."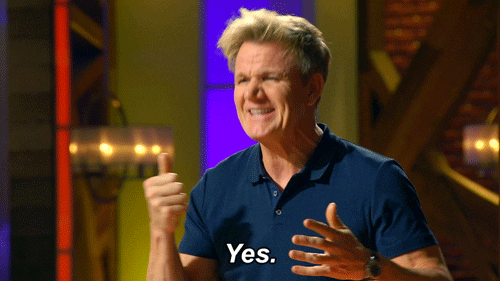 Ramsay's attitude toward his own wealth, fame, and success is a mixture of competitive drive and refusing to apologize for his fortune. His realistic look at finances gives him a business edge, and looking back on the past two decades, he values discipline over stagnation. 
Cook Attentively
Gordon Ramsay's early reputation on international television was as someone who wasn't afraid to drop the "F-word" and he would later star in a show of the same title. Over a decade ago, The New Yorker reported him scolding, 

"You are cooking like a robot. How could you think that was O.K.? Use your head!"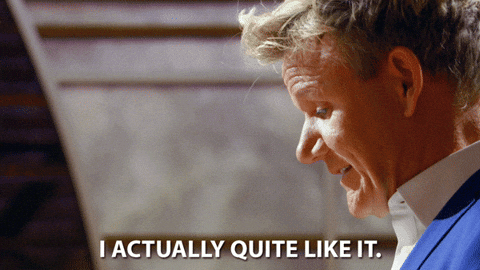 More recently, Angela Hartnett, who had worked with Ramsay for 15 years, told The Guardian that he has softened over time. She said, "People don't like the aggression so much. They no longer want to see him or Simon Cowell makes people cry." 
Whether yelling at someone about how f**ing distracted they are or giving a touchingly poetic appraisal of a chef's hard work, Ramsay's intent has remained the same: pay attention and take pride in every detail. Like Jiro Ono, who fashions each piece of sushi into a delicately perfect bite, Ramsay loves the detail that comes from mindful, focused attention on cooking. 
Learn from the Best - Even Harsh Teachers
When Ramsay got started in the restaurant business, he wouldn't settle for an ordinary line cook job. He saw a picture of Marco Pierre White in a magazine, a chef whose fame his own would dwarf in the coming decades. White was demanding, according to the New Yorker, but took Ramsay on as a "lowly vegetable-chopping commis."
When pressed for detail, he admitted that White demanded long hours of dedicated, attentive, and speedy work. His great teacher taught in the same way Ramsay would later become famous for: with loads of verbal abuse. Ramsay himself would weep from these lectures, and often slept at work because there was so little time between shifts.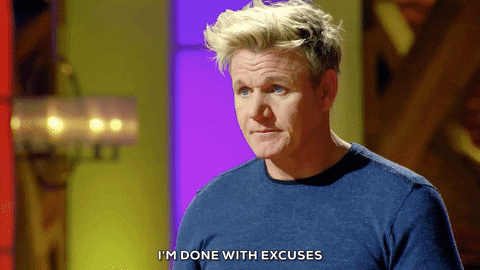 Yet despite a falling out, Ramsay still holds the utmost respect for White. He credits his teacher with everything he knows - how to work with a delicate touch, how to perfectly balance his knives, and creating subtle textures and fine flavors. While Ramsay has learned to tone down his frustration at every out-of-place pie crust pinch, his story shows the value of learning from harsh teachers.
Be Aware of Mistakes
When asked about his mistakes, Ramsay has told reporters over the years about his own shame as an abrasive personality, and about business decisions that led to substantial losses. Learning from his mistakes has been a driving force in his decision-making process, and he told The Guardian that he's not proud of how many times he's had his outbursts strung together to reveal hundreds of times he's screamed the F-word at someone.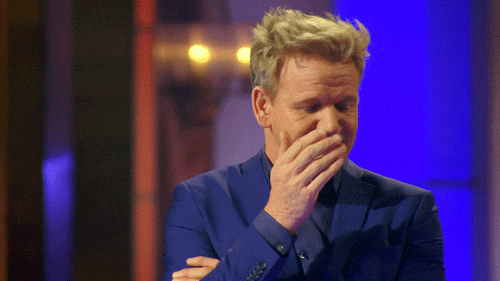 Another big mistake he talks about often is hiring his father-in-law. As his view of the big picture has broadened, the fits of rage have decreased, but he's grown more strict about who he lets run things. That decision would leave him financially destitute and having to start over fresh with new out-of-pocket funds. But today, his success has grown more exponentially than ever. 
Bring Finesse to New Places
Finally, one of Gordon Ramsay's most proud accomplishments is that he owns the only company that cooks fresh in an airport. The name "Plane Food" is a tongue-in-cheek joke for food that is anything but plain - and you can take a Ramsay-approved meal with you on your flight!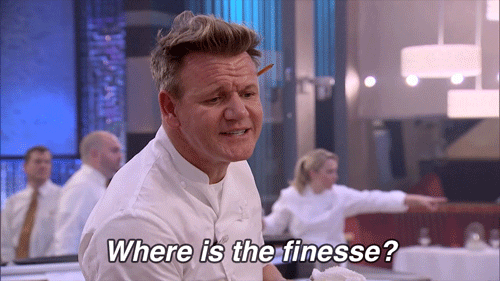 This is the final demonstration of the wild success behind a man like Gordon Ramsay: he's always thinking of new ways to innovate, and to bring fine food to new an unexpected places - like a to-go gourmet in an airport terminal. 
Did you enjoy this article? Follow our blog and leave a comment!